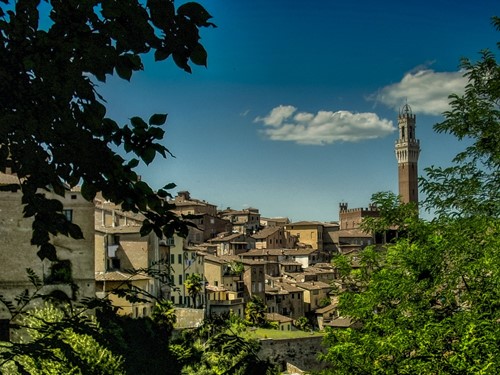 Tuscan style homes seamlessly blend classical architectural features with essential modern elements to bring a bit of "old world" romance into any neighborhood. Originating in the Tuscany region of Italy, the Tuscan architectural style has many recognizable characteristics.
Stone walls, terracotta & stucco
Building materials are key to Tuscan style house plans. Exterior walls and accents are traditionally made from natural stone like limestone, sandstone, marble and travertine. Terracotta roof tiles give Tuscan houses a hallmark warm aesthetic while also blending them with their natural surroundings.
On the inside, stucco and plaster walls are the ideal choices for a Tuscan home. Due to their ability to hold on to cool air in hot temperatures, stucco walls are beloved in Tuscan homes located in warm regions.
Outdoor living spaces
Tuscany has a warm climate perfect for outdoor dining, entertaining and relaxing. Therefore, regardless of location, Tuscan house plans always include generously sized outdoor living spaces.
Patios, balconies and verandas are essential to a Tuscan design, and are often decorated with wrought iron accents. Modern Tuscan homes boast beautiful outdoor kitchens where homeowners can enjoy a warm evening and a home cooked meal.
Mosaic flooring & textured ceilings
Terracotta tiles are the most commonly used flooring material, but stone and glass tiles are also employed to create mosaic designs. The modern Tuscan style regularly replaces tile flooring with hardwood to add warmth.
Vaulted ceilings with exposed beams are common in Tuscan home plans. The combination of plaster and stucco walls with natural wood beams gives Tuscan interiors a charming texture.
Tuscan style home plans have been popular for centuries in a wide variety of regions across the globe. While you're more likely to find them in areas with warm weather, you can build or buy a Tuscan dream home anywhere your heart desires.